Discover TRS-RenTelco's solutions for different industries and their 5G test equipment needs.
5G promises a level of speed (>1 Gbps), bandwidth (up to 400MHz), reliability, and synchronization never seen before, paving the road for innovations that will change the way we live, work, and communicate.
Increased network capacity, greater bandwidth, lower latency (1ms), and optimized battery consumption will enable massive IoT implementations, augmented and virtual reality technology (AR and VR), wireless broadband, autonomous driving, health wearables, and smart homes.
5G New Radio (5G NR) requires testing complex technologies including: higher bandwidth modulation schemes, RF/micro/millimeter wave frequencies, optical technologies (Single lambda/CWDM/DWDM), front-haul (CPRI/eCPRI), mid-haul (eCPRI/25GE/50GE), and back-haul (100GE, 400GE). All of these new requirements must also interact seamlessly with legacy 3G and 4G systems. TRS-RenTelco delivers state-of-the-art 5G testing tools for lab and field installations at an exceptional value.
With increased smartphone penetration bringing internet access to millions of people across the world, wireless broadband will be a key focus area for developers of 5G-ready applications.
Getting the equipment you need to innovate, validate, implement, or troubleshoot can be difficult. Common challenges our customers face include budget constraints, procurement hurdles, fleet deficiencies, and internal silos.
Products
TRS-RenTelco offers 5G test equipment at favorable terms with short- and long-term full-service leases, rentals, rent-to-buy options, and pre-owned equipment for sale.
How TRS-RenTelco Can Help
Our team of experts work with you to identify specific business challenges and determine how to leverage our unique capabilities to create financial and operational efficiencies for your business.
Strategic Acquisition
Data-driven procurement framework to quantify the need-state and expedite internal approval processes.
Custom In-House Financing
Flexible programs for cost-effective procurement to optimize your capital and operational budgets.
Fleet Management
Logistical and technical oversight to ensure you have what you need, when you need it.
Partner Resources
5G OEM Partner Resources

Anritsu offers a wide range of 5G measurement solutions.
Anritsu 5G

Viavi is at the helm of 5G testing.
Viavi 5G

Rohde & Schwarz will bring their latest T&M innovations for 5G devices.
Rohde & Schwarz 5G

Keysight is a trusted advisor in the 5G space.
Keysight 5G
Industry Experts

At Ericsson, our 5G is made for innovation.
Ericsson 5G

Powerful end-to-end 5G networks, simplified and automated operations.
Nokia 5G

Qualcomm Technologies' flagship 5G solutions.
Qualcomm 5G
Why Choose Us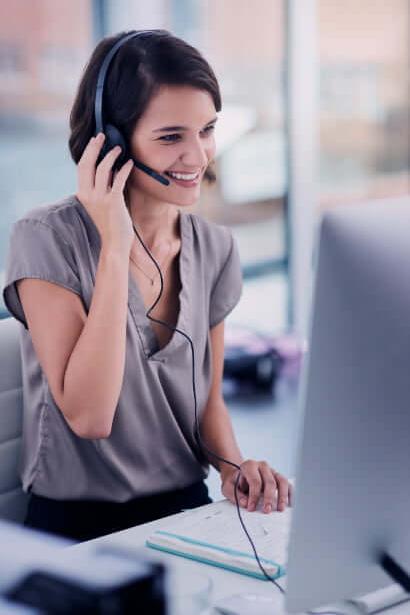 Customer Service Excellence
You always speak to a live person, no automated answering systems. We have the fastest response time in the industry.
Comprehensive Solutions
We offer flexible in-house financing solutions to rent, lease, or buy, and have over 5,000 calibrated models to choose from - with accessories included.
Fulfillment Accuracy & Speed
We offer same-day shipping, next-day delivery with a 99.72% Equipment Quality Rating.
Reliable Expertise
We have been in business for 40 years with a strategic focus on the rental market. We are a top-tier partner to all major OEMs.
Thought Leadership
.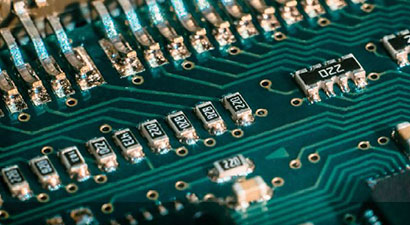 Semiconductor ATE Vendor Prepares for 5G
Semiconductor ATE Vendor Prepares for 5G
.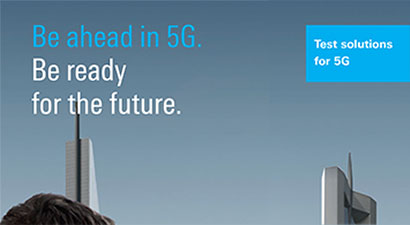 Rohde & Schwarz 5G Solutions
The next generation of mobile networks, 5G, introduces a paradigm change towards a user and application centric technology framework, with the goal of flexibly supporting three important use case families
.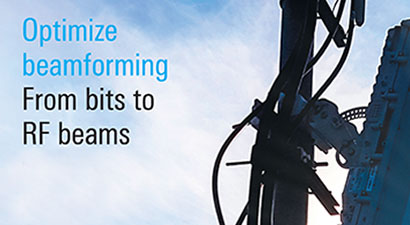 Rohde & Schwarz Optimizing Beamforming
Improve components for advanced antenna systems (AAS): Digital circuitry, RF beamforming frontend and phased array antennas.